ECB's Nowotny: Growth slower, to stay positive
Economy
1/11/2019, 1:29 PM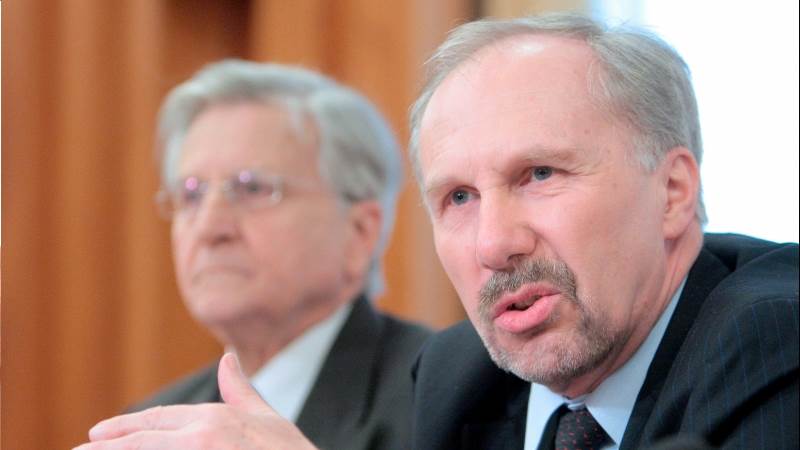 Member of the European Central Bank (ECB) Governing Council Ewald Nowotny said on Friday that growth rates in Europe will be slower in 2019, but will however stay in the positive territory. Germany, he stated, is likely to have "a very low growth rate" in the fourth quarter of 2018, adding that it is too early to say whether the slowdown would be structural.
A number of risks affecting economic growth, he noted, such as the uncertain outcome of trade talks between the United States and China, should be seen against the backdrop of "very strong economic dynamics over the past eight years." Nowotny stressed that economic data has undoubtedly developed worse than expected, but the ECB is likely to wait on economic data from the first quarter of 2019 before it decides on changes to the rate guidance.
The central banker added that he does not expect major policy changes in the near future, adding that the first sign of a change to keep an eye on is whether the Eurozone's central bank would change its risk assessment from "broadly balanced" to "tilted to the downside."