Erdogan: Kurdish YPG's fight against ISIS is lie
War / Terrorism
1/8/2019, 11:48 AM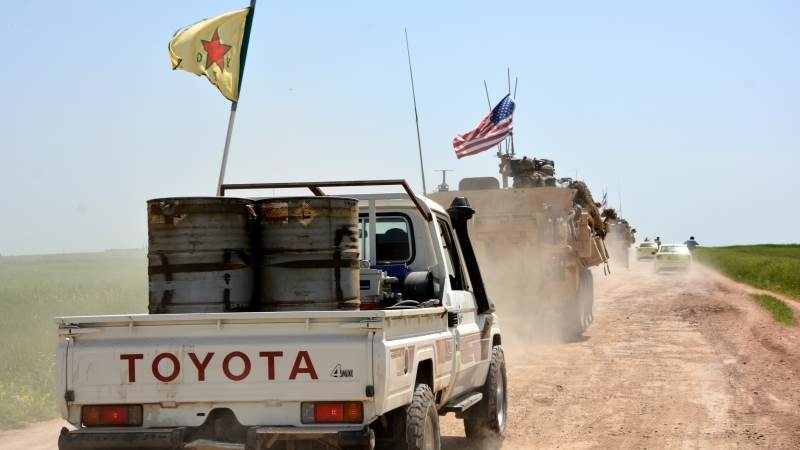 Turkish President Recep Tayyip Erdogan stated on Tuesday that the Kurdish People's Protection Units' (YPG) fight against the Islamic State in Syria is "nothing but a huge lie" and went on to say that Turkey would never compromise on the issue of YPG, which it considers a terrorist organization with strong links to Turkey-based Kurdistan Workers' Party (PKK). Erdogan warned that he could start the previously delayed military operation in northern Syria at any moment after the visit by the US National Security Advisor John Bolton.
Speaking to members of his Justice and Development in the Turkish Parliament, Erdogan described as a "serious mistake" a recent statement by Bolton, who said that Ankara should not carry out any military operation against the Syrian Kurds without an agreement with Washington.
Earlier today, it was reported that Turkey wants the US to hand over its military bases in Syria after it withdraws its troops from the war-torn country. However, US officials including Bolton and the State Secretary Mike Pompeo demanded earlier that Turkey provides assurances that it won't attack the mainly-Kurdish Syrian Democratic Forces once the American forces pull out from the area. Pompeo said earlier that Erdogan promised his US counterpart Donald Trump that his army will protect the Kurds in Syria, which provided huge assistance to the US-led coalition in the campaign against ISIS in northern parts of Syria.