Fed's Bullard: We must let Chair Powell settle into job
Economy
2/22/2018, 12:31 PM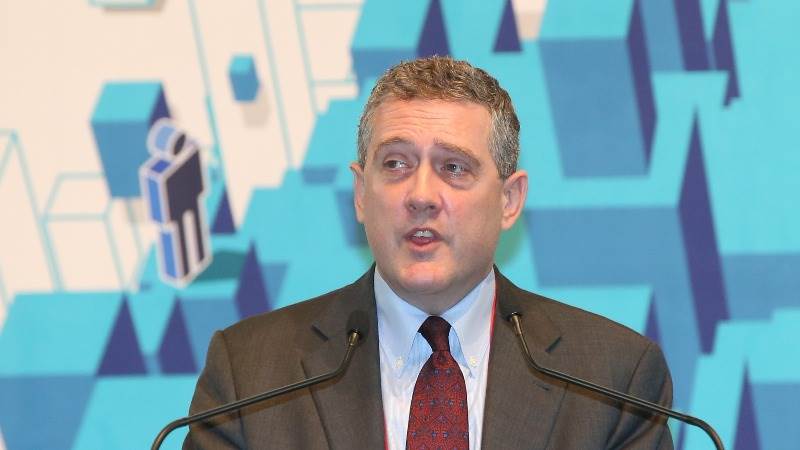 James Bullard, head of the Federal Reserve Bank of St. Louis, said the United States requires an "investment boom to feed into productivity" as the labor force isn't rising very fast. In an interview with CNBC on Thursday, asked about the reaction to the latest minutes from the monetary policy panel, he asserted the new central bank Chair Jerome Powell must be allowed to "settle into the job."
In a comment on the market's perception inflation is building up, this year's non-voting member of the Federal Open Market Committee claimed there are "ways to go" in that department. He acknowledged the recent signs of rising prices and labor costs but brushed them off as transitory.
The neutral rate is "still pretty low" and the Fed shouldn't hike interest rates based on the conception from the last two decades of the twentieth century, Bullard added. It is "not the world we're living in today," he stated. In the policymaker's words, the Phillips curve effects are so weak that unemployment at 4%, compared to the natural sustainable rate of 5%, adds only seven basis points to inflation. "A lot" would need to happen for four quarter-point hikes in the benchmark rate this year instead of three, he concluded.