GOP senators introduce bill to prohibit shutdowns
Politics
1/11/2019, 5:50 PM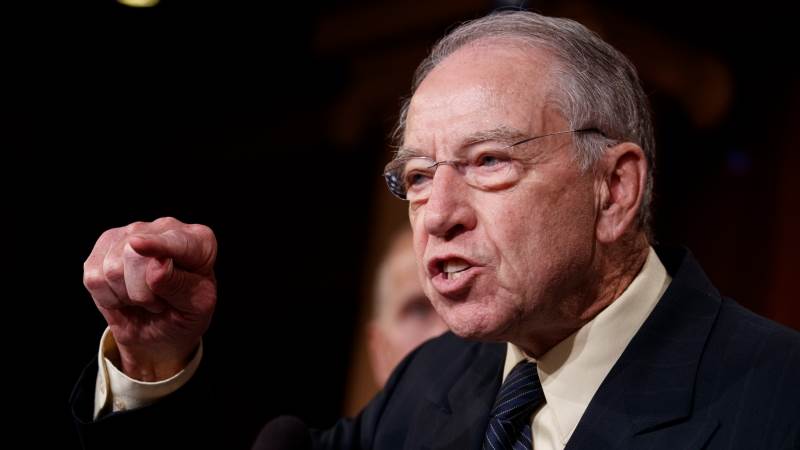 Nine Republican senators introduced on Friday the End Government Shutdowns Act that would prevent essential government services from halting in the future in case budget negotiations fail before the deadline. According to the proposal, the funding of government agencies would continue through automatic continuing resolutions (CR).
One of the signatories, Iowa Senator Chuck Grassley (pictured) said: "When the government shuts down, Americans are deprived of essential services and their tax dollars are needlessly wasted. Shutdowns also erode the trust between citizens and their government. This legislation would help ensure that policy stalemates and political interests would no longer get in the way of government's duty to serve the American people."
Senator from Montana Steve Daines stated: "The End Government Shutdowns Act will hold Congress accountable to funding the government and ensure that hardworking folks aren't paying the price for the partisan, political games being played in DC."
Other senators behind the bill are Rob Portman from Ohio, Johnny Jackson from Georgia, Mike Enzi and John Barrasso from Wyoming, Jim Risch from Indiana, Mike Lee from Utah and Lisa Murkowski from Alaska.