Justice Ginsburg to continue work next week
Politics
1/11/2019, 6:46 PM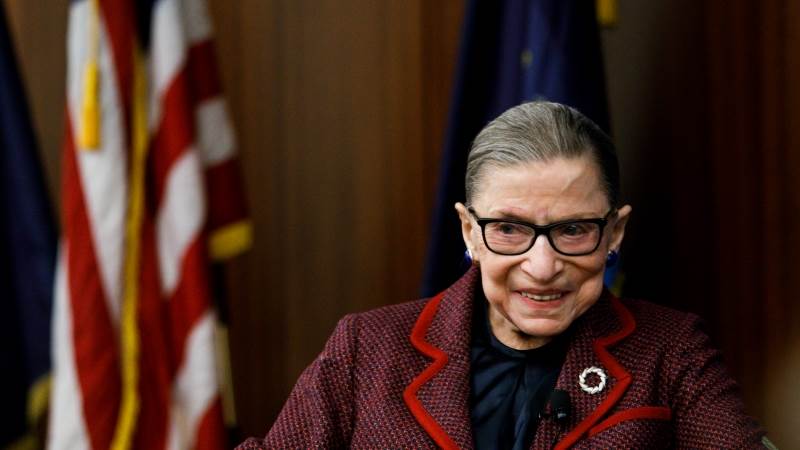 The eldest justice on the United States Supreme Court Ruth Bader Ginsberg (pictured) is recovering after treatment for lung cancer and will continue to participate in cases from home next week, a spokesperson for the nation's highest court said on Friday.
Ginsburg, who was appointed by President Bill Clinton and is considered the leading liberal justice on the Supreme Court, underwent surgery to remove cancerous growths from her lungs earlier in December.
On Thursday, it was reported the White House has begun preparing for the potential death or departure of Justice Ginsburg, reaching out to conservative activist groups and political allies to make contingency plans should either of the two scenarios occur.