Trump considers former NJ Gov. Christie for attorney general
Politics
11/8/2018, 6:48 PM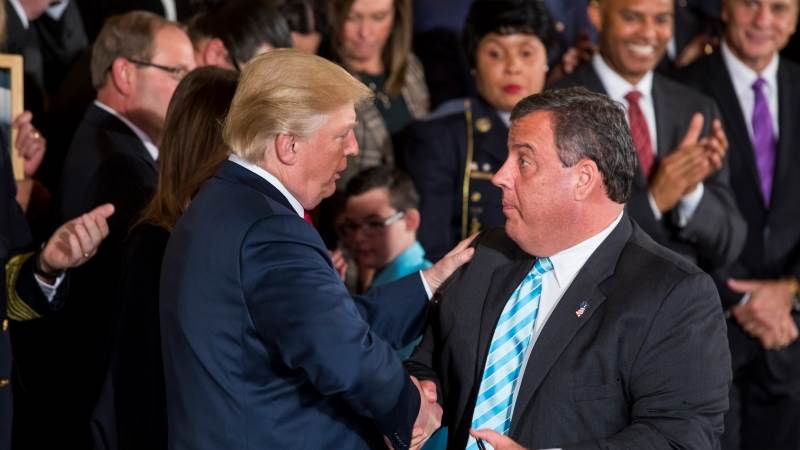 United States President Donald Trump is considering former Governor of New Jersey Chris Christie (pictured right) as the new US attorney general, after Jeff Sessions resigned from the post yesterday, NBC reported on Thursday citing two sources familiar with the matter. Christie visited the White House today for a meeting with former US attorneys, although there are still other candidates being considered for the position, the report said.
Christie also met with Trump's son-in-law Jared Kushner to talk about prison reform efforts. Christie used to serve as US attorney in New Jersey where he prosecuted Kushner's father Charles Kushner, a billionaire and real estate developer, who was later sentenced to two years in prison.
President Trump announced Sessions' resignation yesterday, saying that he will be temporarily replaced by his chief of staff, Matthew G. Whitaker, until a permanent replacement is decided. Whitaker took over the oversight of special counsel Robert Mueller's investigation into the alleged Russia's meddling in 2016 presidential elections.