Wall Street opens with losses, Dow falls 400pts at open
Markets
12/6/2018, 3:30 PM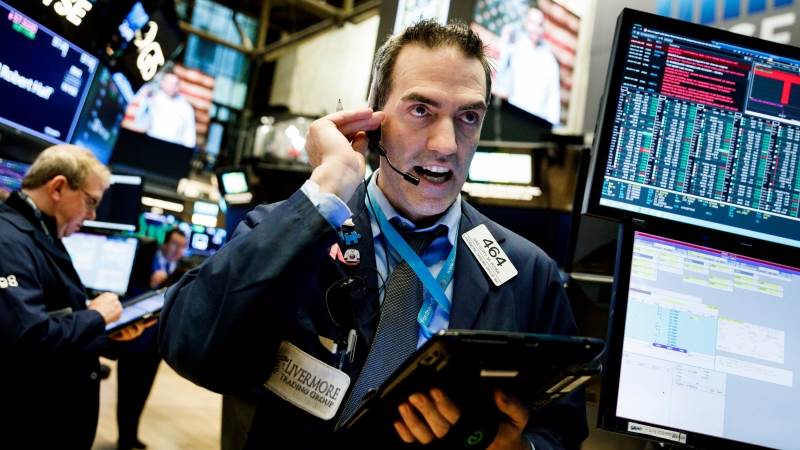 United States markets started sharply lower on Thursday with the Dow Jones plunging over 400 points at the market open and continuing the market selloff caused by the persisting trade fears amid tensions between the US and China. Meanwhile, the Organization of the Petroleum Exporting Countries (OPEC) reportedly agreed today to cut oil production. The international organization reached a deal on the output cut, but agreed not to disclose any details at this time.
The Dow Jones Industrial Average plunged approximately 420 points or 1.69% at 3:30 pm CET. The worst trading stock was Caterpillar Inc. sinking 4.04% at 3:31 pm CET. The Nasdaq 100 opened 2.0% in the negative territory led by JD.com losses of 6.05% at the opening bell. The S&P was 1.69% lower at 3:31 pm CET. The worst performer was Pioneer Natural Resources Co, dropping 6.35% at 3:32 pm CET
The euro traded 0.36% higher against the dollar to change hands for 1.1385 at 3:32 pm CET.